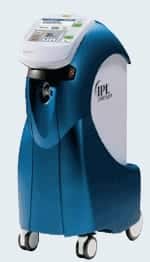 IPL Skin Treatments using Photorejuvenation treat the full face for an evener skin tone and an overall more radiant complexion. IPL provides a gradual improvement over 4 to 6 treatments with very low risk and no "downtime," and is safe enough for application on the neck, chest, and hands.
The IPL Quantum system simultaneously treats a wide range of skin conditions:
Sun damage
Age spots (sun-induced freckles)
Broken capillaries
Telangiectasias
Most benign brown pigments
Manufactured by Lumenis, the inventors of intense pulsed light therapy technology, photorejuvenation treatment with the IPL Quantum is the perfect method to restore a more youthful appearance without downtime or the prolonged recovery necessary after other types of treatments.
Book An Appointment
Make your skin a priority with our leading Upper East Side Medical and Cosmetic Board-Certified Dermatologists.
Book Now