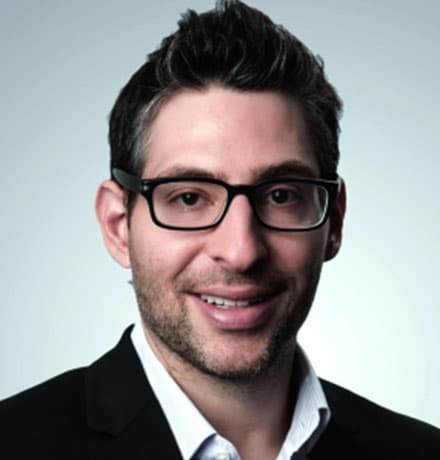 Dr. Scott Hammerman is a double-board-certified dermatologist and Clinical Instructor in Dermatology at the Icahn School of Medicine at Mt. Sinai.
He was raised in Chicago and received his undergraduate degree from the University of Michigan, followed by his M.D. from the Chicago Medical School. After completing a full three-year residency in Internal Medicine at the University of Illinois in Chicago, he did a second residency in Dermatology at Boston University School of Medicine/Roger Williams Medical Center, serving as Chief Resident in his third year.
Dr. Hammerman is board-certified in both Internal Medicine and Dermatology. During his training, he was involved in numerous dermatologic research projects involving both medical and cosmetic dermatology, focusing predominantly on wound healing using stem cells and growth factors, while also participating in clinical trials for psoriasis treatment. The co-author of many journal publications, he has presented at numerous dermatology conferences and is a member of both the American Academy of Dermatology and American Society of Dermatologic Surgery.
Dr. Hammerman joins Gendler Dermatology after practicing for 7 years at Schweiger Dermatology in several locations throughout Manhattan. He enjoys treating patients for comprehensive medical dermatology and performs surgery for both benign growths and skin cancer. Though he has a particular interest in psoriasis, male hair loss, skin cancer prevention/sun protection, and treatment of acne scarring, his cosmetic expertise includes the full spectrum of cosmetic dermatology, including lasers such as Fraxel, ablative CO2, IPL, and vascular lasers such as VBeam. In addition, he performs microneedling with and without radiofrequency, a wide range of chemical peels, PRP (platelet-rich plasma) for hair loss and facial rejuvenation, and several skin tightening and fat reduction procedures, as well as the full gamut of fillers and neurotoxins (Botox/Dyport/Xeomin/Jeuveau). Dr. Hammerman likes to take an individualized approach with his patients, spending time to understand their individual goals and building relationships over time. He believes in a minimalistic approach to skin care– one built on solid science and clinical efficacy.
When he is not at work, he can be found running outdoors (no matter what the weather is), hiking, traveling, or spending time with his niece and nephew, and is often seen sporting a Wolverines hat as he is a passionate University of Michigan sports fan!