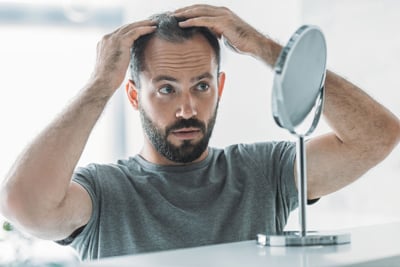 Over 80% of men will experience hair loss within their lifetime. This often starts around age 30 and gets continually worse over time. It can be a frustrating condition tlivee with, but luckily dermatologists are able to treat it.
Dr. Bradley Glodny is a board-certified dermatologist who specializes in the treatment of male hair loss in New York. Recognized as a Fellow of the American Academy of Dermatology and American Society of Dermatologic Surgery, Dr. Glodny serves patients in NY and its surrounding areas. He also specializes in treating acne, various skin conditions, and skin cancer, among other ailments.
Why Does Male Hair Loss Occur
There are numerous reasons why male hair loss occurs. A common cause is alopeica areata an autoimmune disorder, often seen in the beard area and scalp of men. Treatment can vary greatly depending on the cause.
A high amount of stress can also cause men to lose their hair. Often times a patient will start losing hair after experiencing a death in the family, bankruptcy, or a divorce.
Hair loss can also be genetic, meaning that the condition passes down through generations. This is hereditary pattern baldness, which is caused by having certain genes.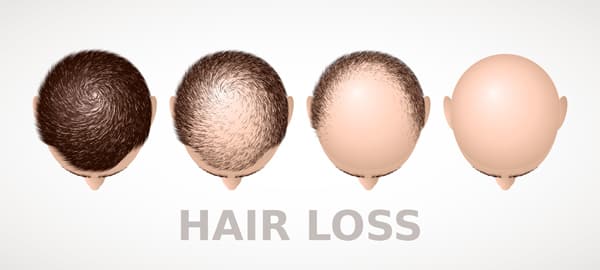 Symptoms
The most common symptoms are:
Thinning or receding near the hairline, creating an M-shape.
Circular balding patches near the back of the head.
Hair loosening and falling out during washing or combing.
It is important to consult a dermatologist if you notice signs of hair loss. They may be able to slow it down or even reverse it.
Treatment
Dr. Glodny will use his years of experience in cosmetic dermatology to identify a personalized treatment plan for your specific case. You will first schedule a consultation with him at Gendler Dermatology in New York so that he can try to narrow down the cause of your hair loss. He will take into account:
Your age
Area of hair loss
The speed at which it is occurring
When it began
If the hair loss has been occurring for less than one year, Dr. Glodny may wait before starting treatments to see if it will grow back on its own. He may also order blood tests to check your vitamin and hormone levels.
What to Expect During Treatment?
To treat patients, Dr. Glodny will perform a detailed evaluation considering history and physical evaluation ultimately creating a personalized treatment plan to best address each patient's needs. Treatments include medical therapy, topical solutions, oral hormonal treatments, PRP injections and cortisone administration among many others.
Risks of Treatment
Some of the hair loss ointments may cause skin irritation around the affected areas.
Book Your Hair Loss Treatment in NY Now
Dr. Glodny is a leading New York dermatologist and is dedicated to providing his patients with top-quality care. Contact Gendler Dermatology to set up your appointment today.
Book An Appointment
Make your skin a priority with our leading Upper East Side Medical and Cosmetic Board-Certified Dermatologists. We often see patients from nearby zip codes 10028, 10021, 10128, 10029, as well as other parts of New York City.
Book Now