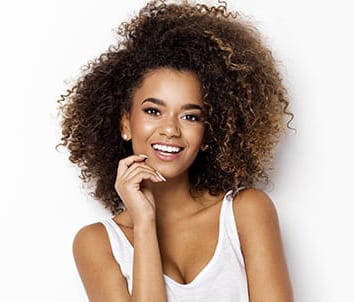 The Ultimate 3-in-1 Facial
As we age, our skin loses its natural elasticity. As a result of repeated exposure to UV light from the sun, which can cause long-term changes to the skin's collagen, it can seem like an uphill battle to maintain healthy, youthful skin. Combined with a regime of at-home skincare, regular HydraFacial treatments will have you feeling and looking your best with HydraFacial's patented three-step technology.
What a HydraFacial treats
Because we produce 1% less collagen per year after the age of 20, steps need to be taken to ensure the skin maintains its natural strength and glow. HydraFacial treatments address a range of common skin concerns, including:
Brown spots
Oily skin
Blackheads
Uneven skin tone or texture
Enlarged pores
Prior to your consultation at her NYC office, our doctors will undertake a thorough assessment of your skin and will work with you to create a personalized treatment plan, including whether HydraFacial is an appropriate treatment for you.
How HydraFacial works
HydraFacial's patented technology makes a quick and painless treatment that cleanses, extracts, and hydrates in a three-step process:
1. Cleanse + Peel – a new layer of skin is revealed with gentle cleansing and resurfacing.
2. Extract + Hydrate – HydraFacial's patented automated vortex suction system removes buildup and clears out pores, and nourishes the skin with exclusive Beta-HD™and Antiox+™ serums.
3. Fuse + Protect – your skin is further infused with antioxidants and peptides to enhance from the inside out. Other revitalizing serums and solutions chosen by our doctors will be included to address your specific skin concerns.
The ideal candidate
Because HydraFacial is gentle and non-invasive, it can be used on most skin types and colors for anyone who wishes to elevate their skincare routine. This includes people with sensitive skin. However, this treatment is not suitable for those currently experiencing rashes, sunburns, and rosacea. If you are currently taking the medication isotretinoin for acne, you may need clearance from your physician before having HydraFacial treatments.
Our doctors will consult with you on whether HydraFacial treatments should be included in your personalized treatment plan.
Personalized care with our doctors
One of the benefits of the HydraFacial is the way each session can be personalized for your specific skin concerns and goals. As part of your thorough skin assessment, our doctors will determine which specialized serums will be included in your HydraFacial treatments.
You will also receive advice and direction on any products to use at home to supplement your treatment plan, as well as other cosmetic or medical treatments available to you, such as laser hair removal, injectables or Botox, Dysport, Xeomin, or Jeuveau.
What to expect with HydraFacial
As part of our doctors' skin assessment, you will be advised on any actions you may need to take prior to your HydraFacial treatment, including refraining from tanning beds(ALWAYS!) or avoiding using any exfoliation treatments.
HydraFacials have no downtime. In fact, you'll leave our doctors' Manhattan office feeling refreshed and glowing. As with prior to your treatment, our doctors may advise you to avoid treatments such as peels or microdermabrasion for a certain amount of time, as well as waxing and heat, such as hot showers, sauna, and intense cardio.
Whether your goals are cosmetic or medical, or you wish for youthful, revitalized skin, our doctors' experience and wealth of knowledge, along with the highest standards in patient care will ensure you achieve your skin goals.
For more information about HydraFacial treatments in New York City, contact our offices today at (212) 288-8222 to schedule a consultation.
FAQ
Almost anyone can, including all skin colors and those with sensitive skin. Those with active rashes, sunburns, or rosacea should abstain.
HydraFacials take approximately 30 minutes – perfect for your lunch break, or the day before an event, wedding, birthday, or other important occasions.
This patented, state-of-the-art treatment is quick, painless, and personalizable, suitable for almost anyone who wants to improve the health and appearance of their skin.
It is generally recommended that this type of treatment be done approximately once a month, though our doctors will discuss the number and frequency of treatments you'll need as part of your personalized skin treatment plan.
Our doctors build your personalized treatment plan with your goals in mind. As part of this, she may recommend certain products to be used as part of your skincare regime at home, as well as other procedures and treatments available at her office in New York City.