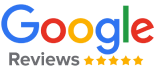 The Best Doctor Ever !!!I was referred to Dr Gendler following complications after a Mohs surgery and reconstruction on my nose. I had seen doctor after doctor and problems persisted for over 4 months . Dr Gendler immediately diagnosed the problem, coordinated with the other treating doctors and offered me hope and reassurance in the most confident and compassionate manner.For the first time post surgery I feel like I am progressing and optimistic about the results. I couldn't recommend her more for any dermatological needs. As well, her office is run very smoothly , staff are kind and competent and she is easily accessible to discuss follow up care. I am beginning a new treatment with her in a few weeks and know I am in the best hands.
– Gwenn Kudler.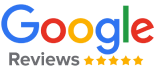 I had done my due diligence and already knew Dr. Ellen Gendler was extremely well-regarded in her field, but her kindness, empathy and compassion (almost) trump her intellect and talent as a dermatologist. She takes her time with you and really finds the best solution that will suit you and your skin. She loves what she does and it truly shows. Her entire team is welcoming and incredibly efficient.
– Nigel Simon.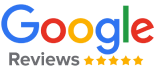 I love everything about this team starting with Ellen Gendler. A very responsive staff that answer questions, and return phone calls. I highly recommend this office for your dermatology needs.
– Nancy Hodari.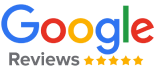 Excellent patient care and bedside manner, really cares about his patients. I had two very large keloids in an awkward spot on my ear. Dr. Hammerman repaired my ear so well; it doesn't even look like there was any problem with it. I will certainly be coming back! Thank you for making me feel more comfortable in my own skin.
– Rachelle Hernández.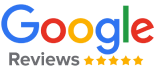 Had a very good experience with Dr. Hammerman. He exhibited great bedside manner as he discussed various treatment options and answered all my questions, was very knowledgeable and showed great care as he performed the procedure. Made himself available to answer any follow up questions I had. Plus the office staff and nurse were all great - very helpful and personable. Would highly recommend Dr. Hammerman and the practice as a whole!
– David Gold.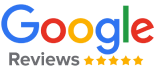 Discovered through ZocDoc & in one visit helped me more than any other dermatologist I've seen prior. Very satisfied with the treatment to my bad eczema & helped improve my Hidradenitis suppurativa condition. Results within a week from first visit. Very grateful.
– Eric Ayala.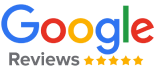 Yes, in fact, Dr. Hammerman is as good as the reviews below. He took care of absolutely everything, answered all of my questions, and worked with me to pick the best treatment for my lifestyle. Dr. Hammerman, Jennifer, Thank you for being so great!
– Jonathan Gomez.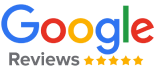 Dr. Gendler is AMAZING. I have tried fillers by the "best" doctors, but they don't come close to Dr. Gendler. She's conservative and leaves you looking natural and like yourself but better. She also offers ultrasound to see if you have any old filler left over, which is always the case. Only dermatologist who offers this in NYC.
– Maya Simonyan.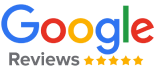 Dr Gendler is a magician, and all of the staff are incredibly nice and helpful.
– Wendy Lurie.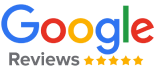 Dear Dr. Gendler,
You are amazing!!! We are so grateful for you and thank you from the bottom of our hearts for your amazing care, your laser-sharp eyes and your heart of gold.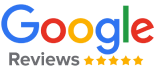 Lucci washes with a Clé de Peau Beauté cleanser and then uses SkinMedica TNS Essential Serum with growth factors. "My dermatologist, Ellen Gendler, turned me on to it." Another anti-aging miracle worker her dermatologist introduced her to is Botox. "Dr. Gendler does a great job—very natural," Lucci says, her wide smile and tiny crow's feet testifying to the truth of her words. "She doesn't completely freeze your face. You still have expression, so it doesn't look fake."
– Susan Lucci in Bazaar Magazine.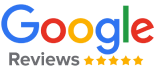 Not only have you given me great medical advice throughout the years, but you have also injected the perfect amount of fillers in my face, and always referred me to top-notch Doctors. Thank you again!
– Joy W.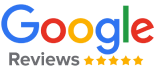 I have been a patient of Dr. Gendler's for almost 20 years. Not once have I had anything but the most intelligent, professional, and warm experience in her practice.
– Deborah B.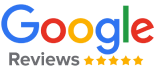 Dr. Gendler is beyond compare, both as a physician and a human being. Her skills and attention to detail are surpassed only by her kind and compassionate demeanor. She is brilliant and genuine. She has held my hand and guided me through my aging face for twenty years. I adore her! I also love her staff, who are warm, attentive, and extremely capable.
– Nancy G.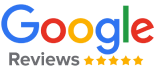 Dr. Gendler's entire office staff is always very helpful, competent, and patient-friendly. In particular, Dr. Gendler's nurse, Nicole, is always pleasant and caring, not to mention being very detail-oriented and thorough with any questions/concerns that I might have missed with Dr. Gendler. She ensures that I leave the office without any open questions or loose ends. Accolades to Dr. Gendler and her team!!!
– Andrea F.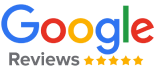 I was so impressed by Dr. Hammerman and the team there. I've seen a few dermatologists in the city and by far, this was the smoothest and most pleasing experience. They were all so nice, and they were great with communication regarding my insurance and what is and is not covered, and it was all so efficient. I'll return for a follow up next month and have no pause in recommending Dr. Hammerman and his team!
– Robert M.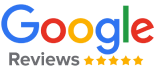 I appreciated the office staff and how they helped me through this process as I was unable to see my regular dermatologist and was in dire need of some relief from a skin rash. EVERYTHING was seamless and above and beyond my expectations, even after I had gone through all of the "paperwork" I just felt like no one would call me and the DR contacted me right on schedule and we had a facetime visit. We spoke and he gave me great medical advice and prescribed me some medication. Its the morning after and I am feeling relief. THANK YOU DR. And FYI you have a great reception staff!!