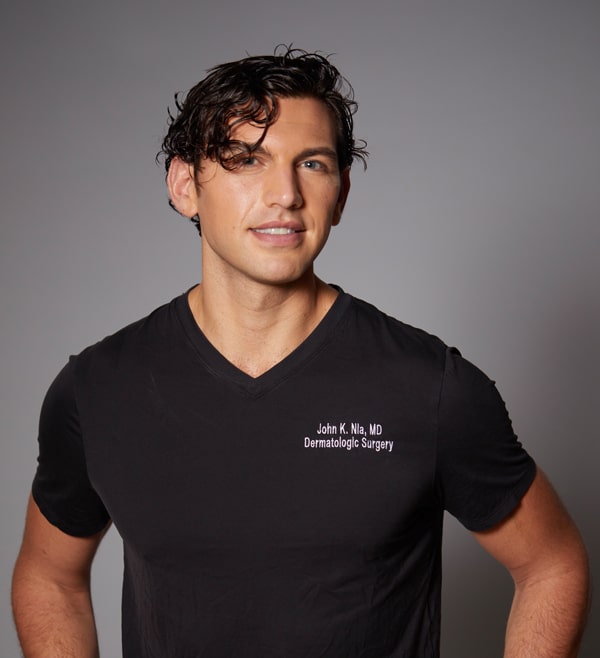 Dr. John Nia is a fellowship-trained practicing dermatologic and cosmetic surgeon. His training background is a unique blend of medical and surgical training in cutaneous oncology and facial cosmetic surgery.
A native New Yorker, Dr. Nia graduated with honors from the accelerated 7-year program at the City University of New York, where he combined undergraduate studies with his medical degree, and he completed his dermatology residency at Mount Sinai, where he was selected as chief resident.
He was fellowship-trained at Clinic 5C under Dr. Cameron Chesnut, which featured an integration of facial plastic surgery, oculoplastic surgery, and dermatologic surgery. Through this integration, Dr. Nia has become a well-rounded facial reconstructive and cosmetic surgeon with expertise in medical and surgical skin cancer treatment, plastic reconstruction, and cosmetic surgery, as well as laser and aesthetic dermatology.
In addition to managing and treating skin cancer, Dr. Nia has a particular interest in cosmetic blepharoplasty, laser resurfacing, and regenerative medicine using adipocyte-derived stem cells.