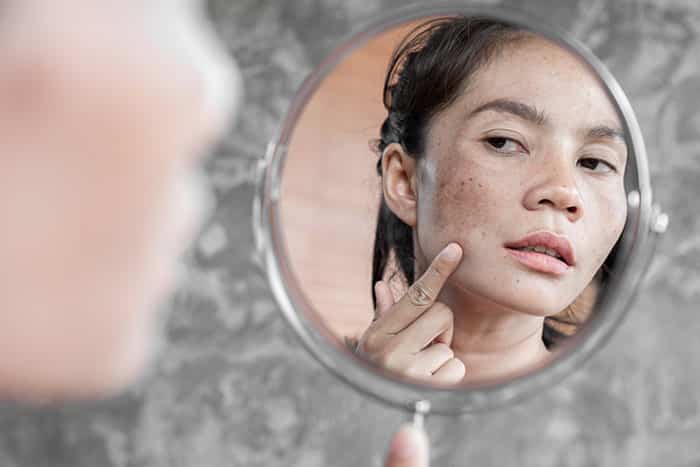 What causes Melasma?
Melasma is a common skin condition that is characterized by dark discolored patches, typically on the face.
Melasma develops in patients who experience changes in hormone levels and are subsequently exposed to UVA light or extreme heat. Melasma is often seen in women who are pregnant, post-delivery, or who have taken birth control pills at some point in their lives.
Treatment options for Melasma
Once melasma appears, it is quite stubborn and prevention with the use of an effective sunscreen is always best. Caution should be used when attempting to treat melasma with laser treatments as some laser treatments can actually aggravate melasma. Choosing a board-certified dermatologist with the relevant expertise to treat the condition is vital.
In order to effectively treat this chronic condition, Dr. Gendler usually recommends an effective sunscreen regimen, a topical retinoid and a lightening cream to help even out the pigmentation.
Before and After Images

Before
After
Book your consultation with us at our Upper East Side office to look at treatment options for your melasma. Gendler Dermatology's back-to-basics skincare philosophy and straightforward approach will give you the tools to improve this annoying pigmentation.
Book An Appointment
Make your skin a priority with our leading Upper East Side Medical and Cosmetic Board-Certified Dermatologists.
Book Now