Lumenis UltraPulse Encore CO2
What is Deep FX?
Deep FX is a revolutionary fractional laser technology for sun-damaged, aging, or scarred skin. The microbeams of this fractional CO2 laser can precisely target the deep dermal layers of the skin to stimulate a cascade of healing responses that lead to tissue regeneration and formation of new collagen throughout the treatment area. Since the laser touches only a fraction of the skin, healing time is limited to just a few days.
Deep FX produces a dramatic impact on the skin in these ways:
Improves skin tone and texture
Improves wrinkles, scars, and folds
Plumps the skin by inducing new collagen formation
Benefits of Deep FX
See results with one treatment
Minimal downtime
How does Deep FX work?
Deep FX procedures treat only a fraction of the skin's surface, leaving bridges of untouched skin to aid in the healing process. Each pulse of the laser heats a narrow column of tissue while simultaneously treating the surrounding skin. This deep heating causes immediate collagen contraction and long-term collagen remodeling. The result is the softening and smoothing of wrinkles and scars producing improved skin texture.
Deep FX is performed in a qualified physician's office. Topical anesthetic creams are adequate for minimizing any discomfort.
Where can Deep FX be used?
Deep FX is commonly used on the face, around the lips, for crow's feet, and in the deep folds and jowls. It is an excellent tool for eliminating acne scars, though it might take more than one treatment for this purpose. Also, the Deep Fx is handy in flattening raised scars, though this may take several treatment sessions as well.
Who can get a Deep FX treatment?
Deep FX is safe for most people, regardless of skin type. However, it shouldn't be performed if you have taken Accutane within a year, have a history of keloid formation, or have a history of poor wound healing.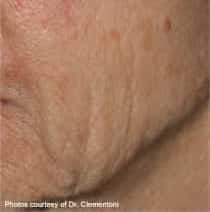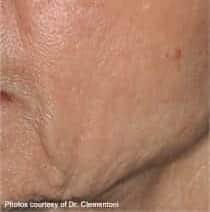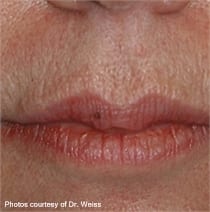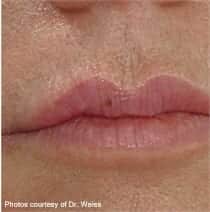 Book An Appointment
Make your skin a priority with our leading Upper East Side Medical and Cosmetic Board-Certified Dermatologists.
Book Now