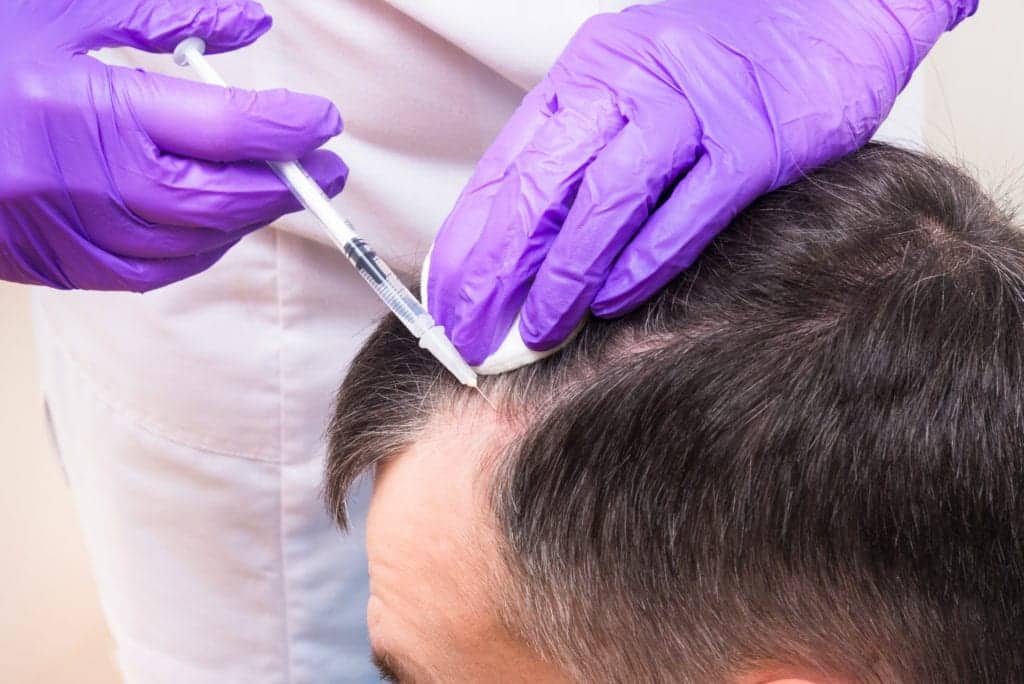 Platelet Rich Plasma (PRP) for Hair Loss
Platelet rich plasma (PRP) therapy is the latest treatment for hair loss that is natural, safe, and effective. There are many causes of hair loss, including family history, hormonal imbalances, medical conditions, and just getting older. Men tend to lose hair on the top of the head and in the frontal hairline and temples. Hair loss in women can be subtle and first noticed by a widening of the middle portion of the scalp. You may be experiencing hair loss if you notice visible thinning or notice many hairs on your pillow or in your comb or shower drain. Regardless of the cause of hair loss, hair tends to become sparser and somewhat more brittle with age. It is normal to lose up to 50-100 hairs per day, but shedding more hairs than that should be a reason to investigate. Hair loss treatments such as minoxidil, spironolactone, and finasteride are often effective for hormonal and age-related hair loss. However, some patients do not achieve the results they are looking for, and that's when PRP treatments are a reasonable option.
PRP is not only used to promote hair growth, but it is frequently used in orthopedic injuries as well to help speed recovery. The procedure is not a surgery, and not invasive, and is based on a cell in our blood called platelets, which play a role in growth and healing. When platelets are activated, such as after a cut in the skin, they release growth factors that cause our body to start the repairing process. It was recently discovered that injecting these platelets into the scalp can promote growth and thickening of hair in some cases.
The procedure is performed in three steps. First, a single tube of blood is drawn from the patient and then placed in a centrifuge machine, which spins the blood and separates a concentrated layer of platelets with plasma that can be injected throughout the scalp.
Treatment sessions take under 30 minutes and there is minimal discomfort. After the treatment, you can return to work or home without a problem. Hair dye should be avoided for a day or two, but you can resume washing your hair the next morning. Most patients feel some stinging during the procedure but there is no need for pain medication afterward. It's that simple.
For best results, consistency is important. Treatments are done every three or four weeks for three to four months. Results can be expected after that time, with noticeably thicker hair appearing gradually over months. Sometimes the rate of hair loss is diminished as well. It can be done in combination with other at-home medications such as minoxidil (Rogaine), finasteride (Propecia), or spironolactone. While studies have shown promising results in hair loss of many etiologies, there is no guarantee that PRP will be effective, and patients need to be aware of this before starting the treatments. The most important thing to remember is that PRP injections are not a "home run" for everyone.
.